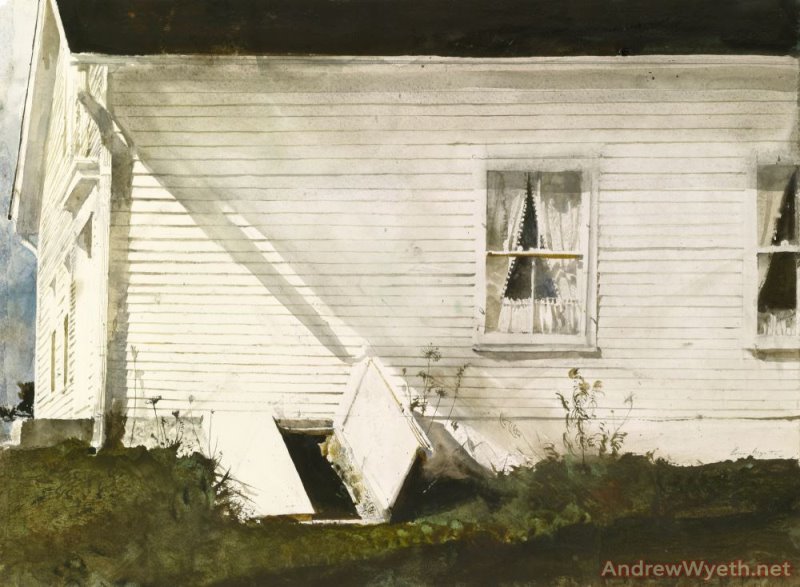 Title: Elsie's House
Artist: Andrew Wyeth
Painted: 1983
Medium: Painting / Print / Watercolor
About Andrew Wyeth Elsie's House Painting

watercolor and pencil on paper 20x28 inches.

Elsie's house, located in Port Clyde, Maine at the end of the St. George Peninsula, belonged to a lifelong friend of the artist to whom he gifted the present work. The house and its inhabitants served as subject matter for both Andrew Wyeth and his father, N.C., including the former's Around the Corner, 1994, and the latter's Port Clyde, Maine, circa 1930, The Morris House, Port Clyde, circa 1935 and Dark Harbor Fishermen, 1943.