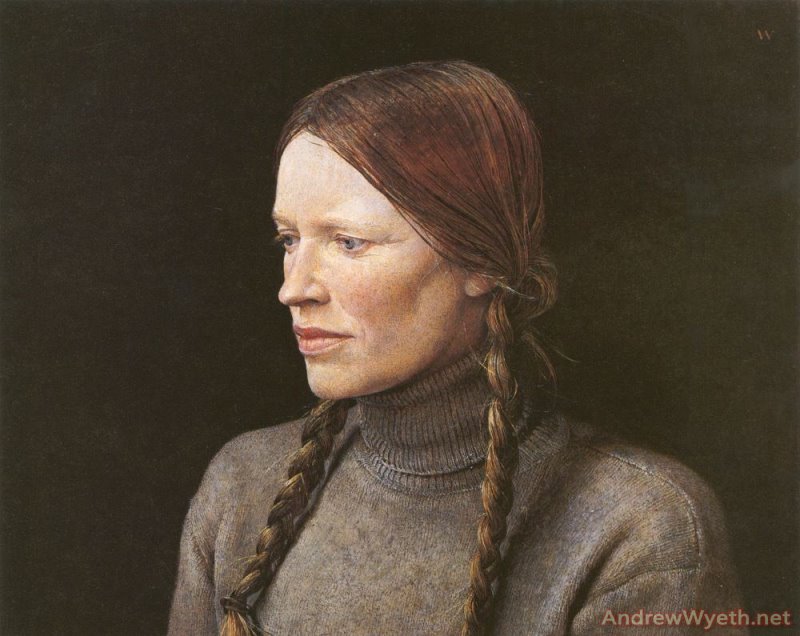 Title: Braids, 1979
Artist: Andrew Wyeth
Painted: 1979
Medium: Painting / Print / Watercolor
About Andrew Wyeth Braids, 1979 Painting

tempera 16 ½ x 20 ½ inches.

In The Prussian Helga's gaze avoids that of the viewer. As she stares off into the distance, her face is unreadable and her mood is kept internalized. Her figure is brightly lit but framed in ambiguous darkness, imbuing the work with a strongly cinematic feel. The enigmatic solitude that Wyeth captures in The Prussian brings to mind the work of Edward Hopper, who similarly employed dramatic effects of light and shadow to create narrative works of haunting isolation.

Five years later in 1979, Wyeth executed a similar composition, entitled Braids, which depicts Helga in a nearly identical pose yet also portrays the graying hairs and wrinkled features.