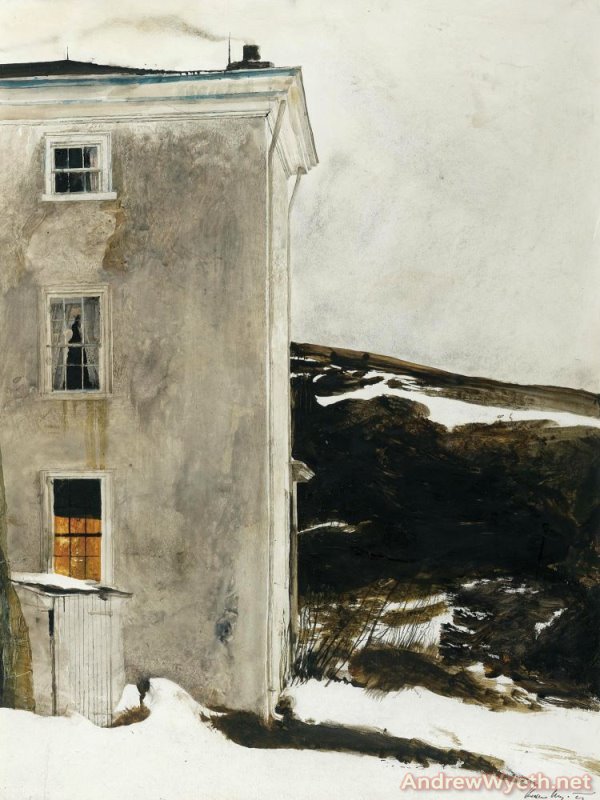 Title: Unknown
Artist: Andrew Wyeth
Painted:
Medium: Painting / Print / Watercolor
About Andrew Wyeth Unknown Painting

This view features the back of Karl Kuerner's house in Chadds Ford, Pennsylvania. Wyeth painted Kuerner's farm continuously over seven decades beginning in 1932. During the time the present work was executed, Kuerner was dying, and his bedroom was moved downstairs. His room is indicated by the lighted window.