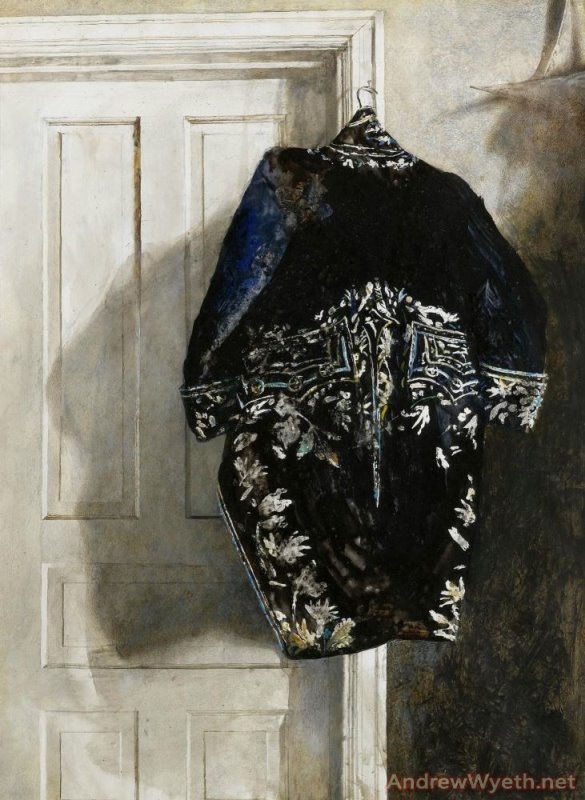 Title: French Connection Watercolor
Artist: Andrew Wyeth
Painted: 1980
Medium: Painting / Print / Watercolor
About Andrew Wyeth French Connection Watercolor Painting

watercolor and pencil on paper
27 1/4 x 20 1/2 inches

French Connection was painted in Andrew Wyeth's father N.C.'s studio in Chadds Ford, Pennsylvania. Executed in 1980, the work depicts one of the costumes N.C. maintained as props for his celebrated illustrations. Wyeth explained of his chosen subject in 1995, "the costume—an authentic one—was owned by an aide to Napoleon III. The uniform reminded me of the Marquis de Lafayette. You know, he had soil from the Brandywine Valley put in his coffin in France. Notice up on the right side the sail of an American sloop of war. The painting is all about my strong feelings for the American Revolutionary War, the aura of which surrounds me here and which I feel from my constant wandering around these hills in the Brandywine Valley" (Andrew Wyeth: Autobiography, Old Saybrook, Connecticut, 1995, p. 122).