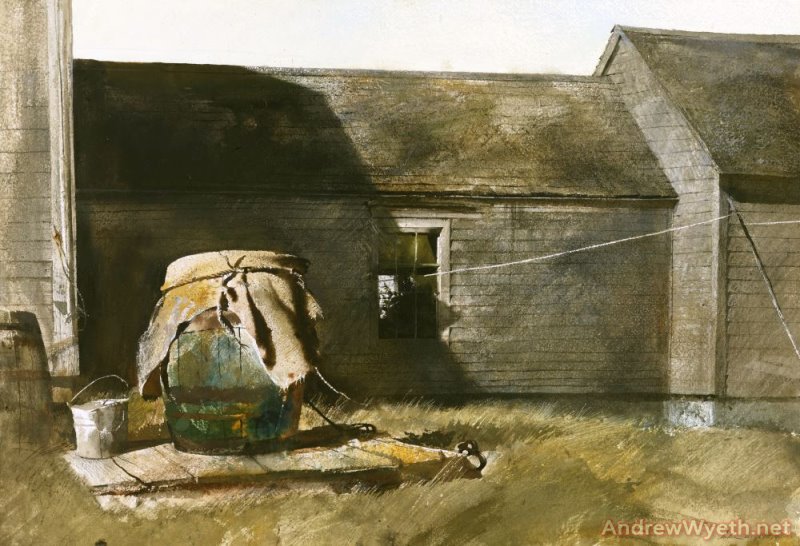 Title: Dry Well (rain Barrel)
Artist: Andrew Wyeth
Painted: 1958
Medium: Painting / Print / Watercolor
About Andrew Wyeth Dry Well (rain Barrel) Painting

Olson House, South Cushing Watercolor 20 3/4 x 29 3/4 inches

Dry Well was executed in 1958 on the Olson property in Cushing. According to Wyeth, "The pump in the Olsons' pantry drew water from a cistern below the floor. Rainwater pouring off the high roofs above was fed by troughs and downspouts into this cistern. For weeks on end no rain fell. Alvaro put a big barrel on a drag, towed it to the spring in the pasture, covered the barrel full of water with a canvas and hauled it back to the house. This was their well the summer of the drought" (Andrew Wyeth, Meriden, Connecticut, 1970, p. 185). In Dry Well, as in many of Wyeth's indelible images of Maine, the artist offers a poignant testimony to the resourcefulness and resilience of New Englanders, and to the beauty of their way of life.