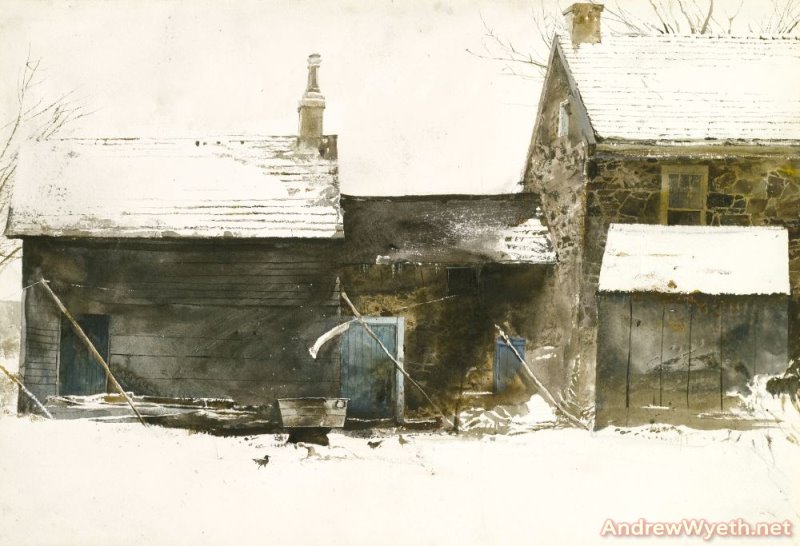 Title: Wash Tub
Artist: Andrew Wyeth
Painted: 1963
Medium: Painting / Print / Watercolor
About Andrew Wyeth Wash Tub Painting

watercolor on paper 16 1/2 x 24 inches

Wash Tub depiction of Andrew Wyeth's neighbor Alexander Chandler's house reveals Wyeth's interest in winter scenes, and the aesthetic particularities the change in seasons wrought on the scenery: "There are always new emotions in going back to something that I know very well," he stated. "I prefer winter and fall, when you feel the bone structure of the landscape—the loneliness of it—the dead feeling of winter. Something waits beneath it—the whole story doesn't show"