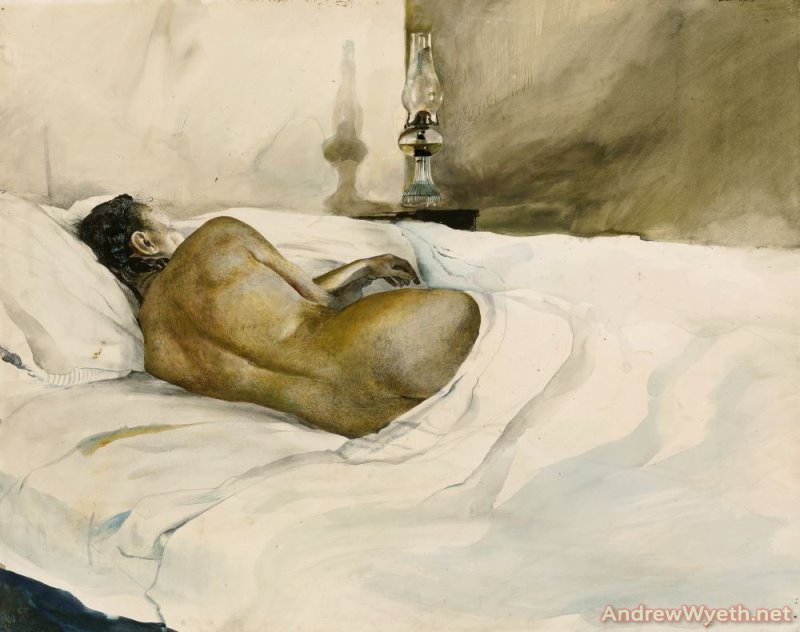 Title: Spring Evening
Artist: Andrew Wyeth
Painted: 1948
Medium: Painting / Print / Watercolor
About Andrew Wyeth Spring Evening Painting

Painted in house next to Archie's church below Adam Johnson's.

Dry brush 22 x 28 inches.

This Spring Evening watercolor depicts Evelyn Smith posing in the frame house next to Mother Archies Church in Chadds Ford, Pennsylvania.